Restaurant in Review: Weeki Wachee Candy Company
The Weeki Wachee Candy Company may be the new kids on the Kass Circle block, but they're slinging candies, pastries, and cafe fare like pros.
An Opportunity
Spring Hill has plenty of shopping and dining, but not as many choices when it comes to bakeries or candy stores. Until now, that is! The small, family-owned and operated confectionery opened up fairly recently, just about 7 months ago in June of 2018. Former Pennsylvania residents Jennifer and Bill Trozzo noticed a niche that had yet to be truly filled in their new hometown. They missed the sweet creations of a particular Pittsburgh establishment, and so decided to take a chance on a sweet adventure of their own. Weeki Wachee Candy Company was born!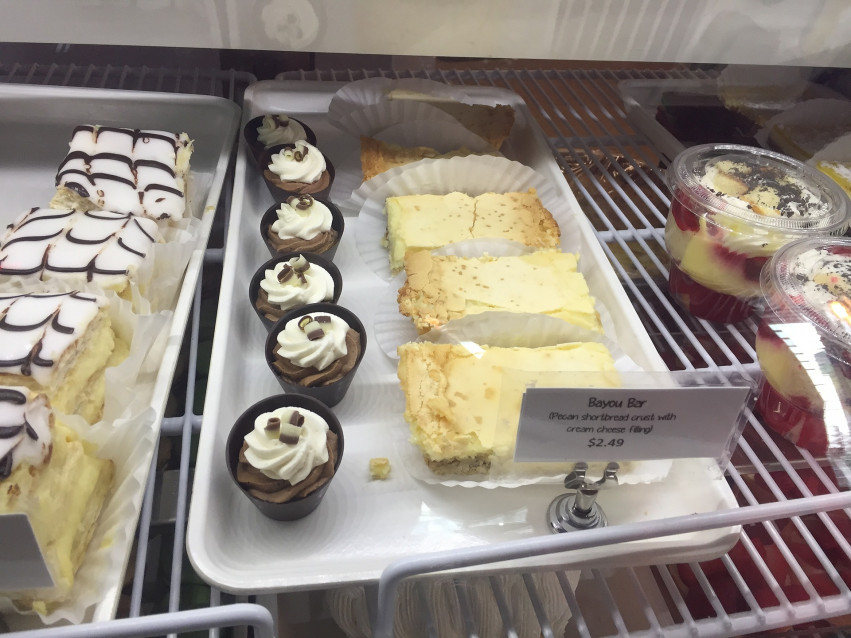 The Shop
The store began as an end unit in a tiny Kass Circle plaza. With a small collection of booths to one side, the large counter display took up a great deal of the front end. Now, they've expanded into a second unit to add seating for another 30 guests. Vintage furniture and mermaid-themed decor make for a charming atmosphere inside, although the main focus, of course, is still on the food!
Fresh pastries line the display near the register, like buttery croissants and tender scones, as well as an assortment of homemade cookies. The larger case holds the showstoppers: beautifully decorated, handmade chocolates and truffles adorn trays beside the specialty desserts, like macarons, mini fruit tarts, Bayou Bars, Napoleons, and fabulous cakes. They also offer specialty loose teas, locally roasted coffees, and soft serve ice cream.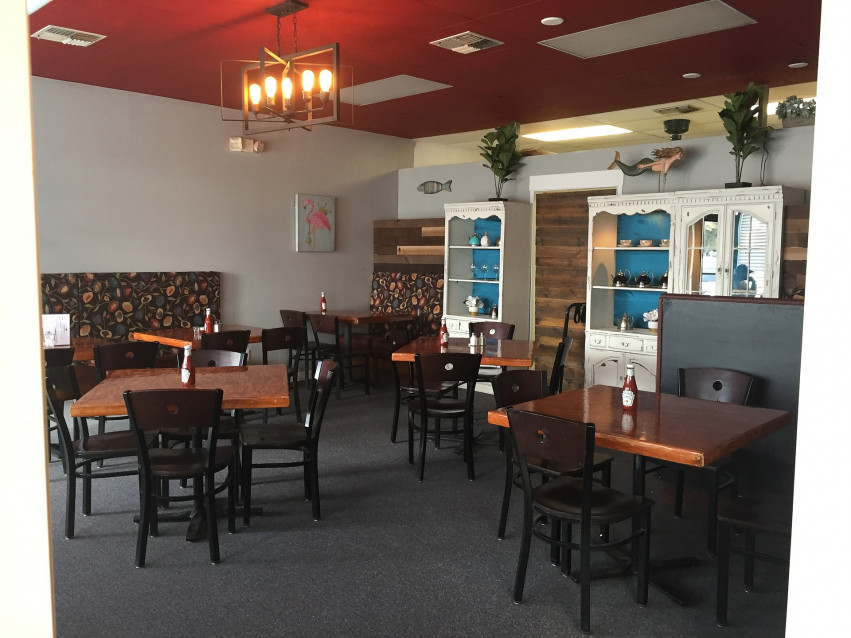 The Cafe
While the calling card of WWCC will always be dessert, I suspect, their cafe offerings are definitely nothing to shake a stick at. They serve breakfast and lunch, and offer a variety of soups, salads, paninis, and wraps.
A new addition to their menu is the 'Burgh style sandwich. That's what my erstwhile lunch partner, Wendy, and I tried when we visited last week. The sandwich is served with your choice of protein (meat or egg) and cheese, topped with an Italian vinaigrette coleslaw, fresh cut French fries, and tomato on thick Italian bread. Served with more fries, it's a very filling sandwich. Wendy tried the spicy capicola, while I opted for a corned beef. We thought my sandwich had just a bit more meat on it, but both were piled pretty high with toppings. The fries were piping hot and delicious, and contrasted delectably with the cool slaw. I can't wait to go back and try the French dip next time!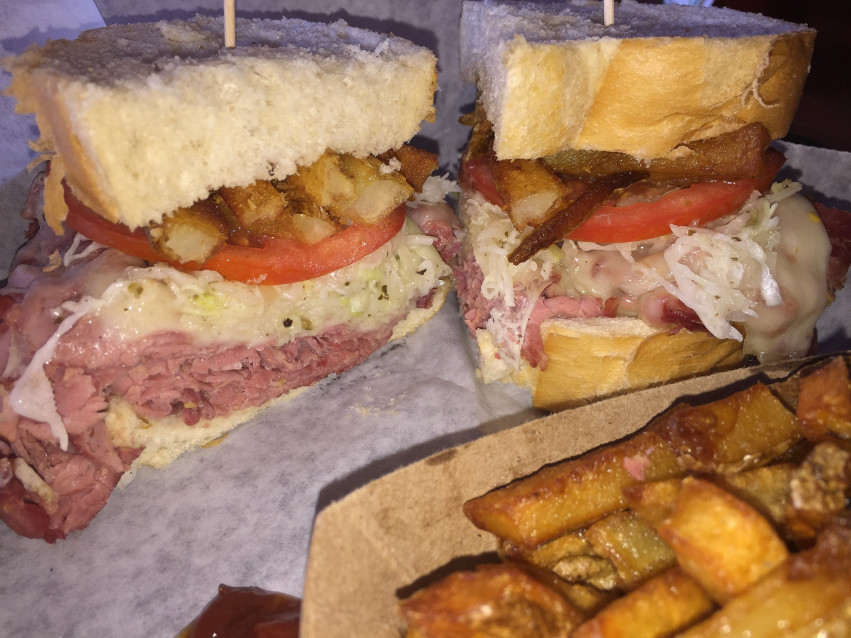 Sweet Treats
Even though we thoroughly enjoyed our sandwiches, we couldn't resist sampling something from the dessert counter. Though it was difficult to pick from the huge selection of amazing looking sweets, I chose two cake truffles, the Oreo and the lemon. At 89 and 99 cents each, they were both generous and affordable. Each was about the size of a golf ball. Wendy went with the buckeyes, a peanut butter candy dipped in chocolate, similarly sized as the truffles.
And it was love at first bite. I had the lemon cake truffle first. The snap of the bite I took told me they used properly tempered, real white chocolate to coat the truffle's exterior - the mark of a professional chocolatier. Many places use vanilla flavored candy wafers as coating because they're cheaper and less temperamental than real chocolate, but it usually renders the exterior of the item rather bland and overly sweet. Instead the white chocolate perfectly complimented the moist, lemony cake inside. The truffle was incredibly rich for a lemon cake, and it took me several (amazing) bites to finish the whole thing. The Oreo truffle, while still coated in that crisp white chocolate, was comprised of crushed Oreo cookies mixed with cream cheese. I was expecting something a little grittier, but to my surprise, it was more of a cake-like consistency, moist and fudgy with a great chew.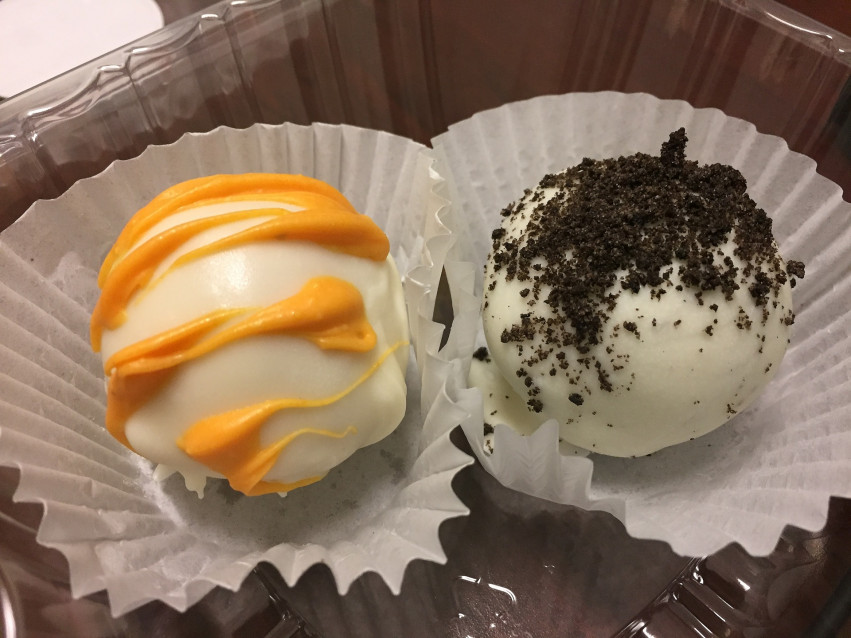 Stop on by!
Jennifer Trozzo and her team of bakers, pastry chefs, cooks, and decorators are churning out some real delights and delicious food at Weeki Wachee Candy Company from Wednesday to Sunday. They'll greet you with a friendly smile and answer any questions you might have about their fare. Stop in and try the handmade candies, an espresso drink made to order, or get a custom cake for your next celebration! They're located at 1413 Kass Cir, Spring Hill, FL 34606. Have questions? Call them at (352) 600-7133, or visit their website at http://www.wwcandy.com/.